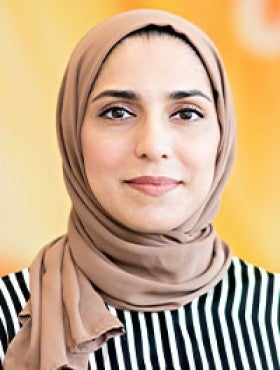 About Neelam Sarwar
Philosophy of care
I believe in providing your child high-quality pediatric care in a warm, nurturing and nonjudgmental manner. I consider open communication essential in building a physician-parent relationship that allows us to understand each other's concerns and approaches. I strive to be a guide and advocate for you through the adventures of parenthood, while guiding your child along the journey toward adulthood. In addition to treating acute illnesses, my goal is to promote healthy lifestyles and disease-prevention for all children.
Why I entered medicine
I chose medicine because it blends a variety of my interests into one career. Practicing medicine allows me to integrate my love of science and solving complex problems with my penchant for helping others and being a voice of reason, comfort and support. Pediatrics especially interested me because of the unique diagnoses in each age group, and the ability to make long-term bonds with patients and their families. The revitalizing mentality, incredible resilience and energy of children also inspired me.
Community involvement
I have been a mentor with American Academy of Pediatrics and a blood donor ambassador with American Red Cross. I have been involved with the Staten Island Asthma Coalition and The Care Project in Antigua and Barbuda.
Personal interests
In my free time I enjoy traveling, cooking, crafting, watching movies and exercising.
Education
Undergraduate New Jersey Institute of Technology BA - Biology 2011
Medical Training American University of Antigua College of Medicine MD - Doctor of Medicine 2017
Training
Residency 2021Pediatrics, Saint Peter's University Hospital, New Brunswick, NJ